Welcome to TRX-Manager an original and innovative CAT Control, DXing and Logging program for Radioamateurs. Nearly 150 transceivers, including the oldest and the most recent are supported! Here you can read about the features, download an evaluation version, a full PDF Manual (400 pages), get the latest information about the software, and much more...

TRX-Manager V5.9.0

New design and new functions for the DX-Cluster and Web-Cluster windows


New design for the Quick Memories + programmable functions (scheduler, macros, rotor)


Support for the Kenwood TS-890S, SDR Console
+ All the new features of TRX-Manager V5.X. New graphic controls, virtual front panels for K3 & KX3, IOTA Award tracking, WAZ, WAS Award summary, Contest mode...
+ (recent) Major revision of the remote control mode
+ Support for the new rigs...

TRX-manager supports almost all the functions of more than 100 transceivers fully integrated in a comprehensive package for Radio Amateurs. TRX-Manager implements all these functions in conjunction with very fast monitoring and easier, more effective SW Listening, DX Spotting, Logging, Award tracking, Satellite, Rotator control and much more... In addition it can even operate simultaneously with several other programs including PDA's LOGic logging program. A control of a remote HF station by packet, Internet or a LAN is also provided along with many other original features...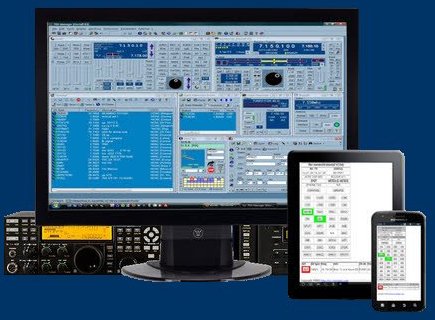 Video : TRX-Manager tour by Randy K7AGE !
Reviewed in QST, FunkAmateur, MHZ Magazine and other reviews in Greece, Israel, Spain... and by the users.
TRX-Manager supports UNICEF ICT in Nepal and Italian Red Cross. TRX-Manager helps controlling remote short wave radio-stations based on CODAN NGT or IC-7800 transceivers via the Internet for emergency communications.