Real-time Prefix, Azimuth, distance
.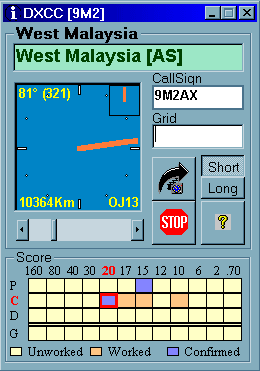 DXCC and VUCC award information
MUF in real time...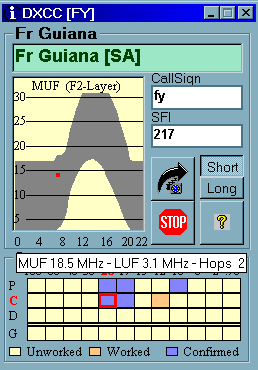 QRZ/RAC/BUCK CD-Roms, HamQTH and QRZ Online (QRZ.COM or QRZ_XML) are supported. If available, TRX-Manager uses Latitude and Longitude (or gridsquare) from the CD to compute beam heading (and ... gridsquare !) and reads the QSL manager.
FCC Database is also supported.

SARtek-1, Yaesu/Kenpro, EA4TX, HY-Gain (DCU-1 & Idiom Press's RotorCard), WinRotor, Orion (PA & PX), Prosistel C & D, RT-21 Green Heron Engineering, PSTRotator, N8LP's DDE Interface, AlphaSpid